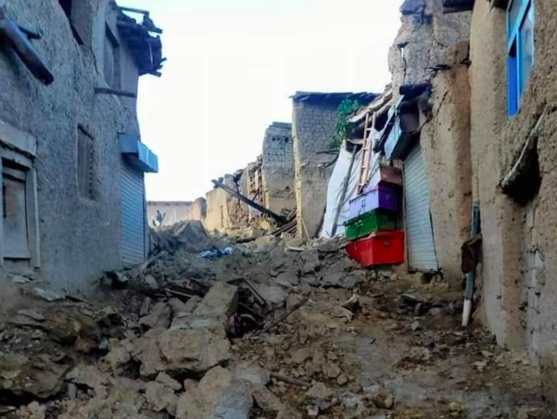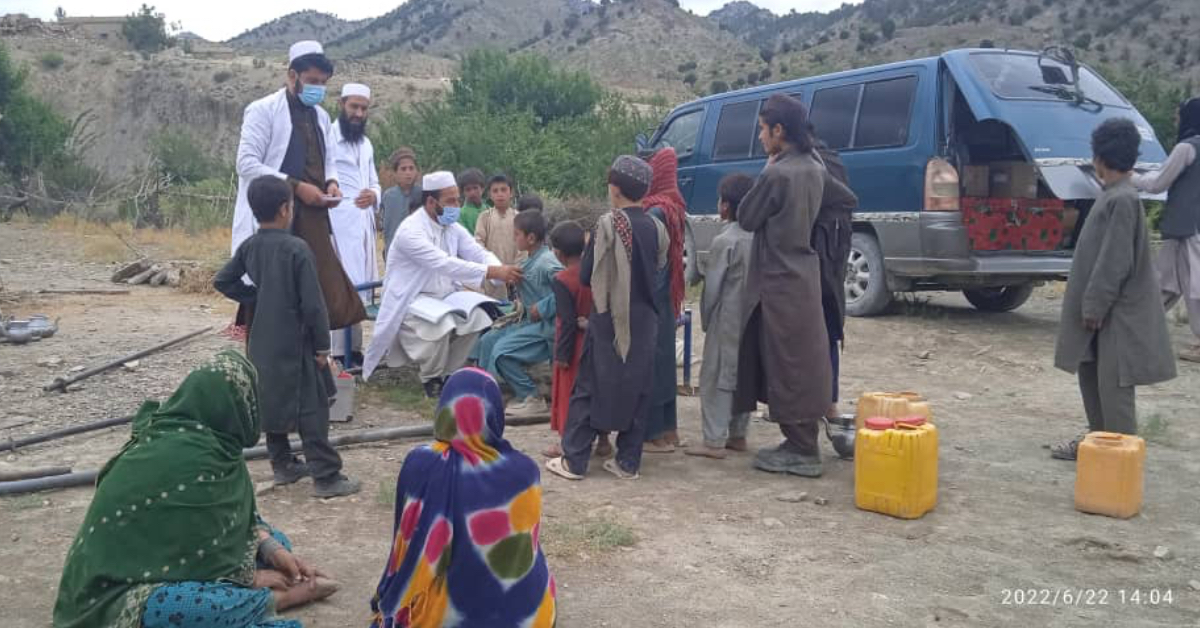 Hagar's Response to the Afghanistan Earthquake
More than 1000 people have been killed and 1500 injured in the Paktika and Khost provinces of Afghanistan after a 6.1 magnitude earthquake and 4.5 magnitude aftershock hit the regions on June 22nd. 
 
The earthquake location (in Paktika province) is exactly where our Hagar Afghanistan team has been working in the past 2 months, to deliver primary healthcare services. Before this earthquake, HAGAR was the only NGO operating in the area. In the wake of the disaster, our small team of medical personnel were quickly deployed and have been able to treat hundreds of injured people found alongside roads and through villages.
This is Afghanistan's most damaging quake in two decades, and comes at the unfortunate time as communities are still struggling with the ongoing humanitarian crisis in the country. Hagar will continue to do all that it can to help at this time and into the future.
Hagar's Work Since August 2021
The situation in Afghanistan remains precarious. According to the latest UN estimates, more than 95% of Afghans will soon be living below the poverty line.* More than 680,000 people have been internally displaced since the change of Government among which 59% are children under 18 years. Rising levels of hunger and outbreaks in refugee camps continue to overwhelm struggling health services. On top of that, the harsh winter over the past few months has further exacerbated people's lack of access to food.
But because of all of our wonderful donors around the world, Hagar has been able to respond! 
Phase One: Emergency Response (From October 2021 to March 2022)
Hagar staff in Afghanistan successfully obtained approval from the new Government to start providing practical assistance
Approximately 20,800 vulnerable people in Afghanistan benefitted from Hagar's Emergency Response
Thousands of the most vulnerable people in Afghanistan benefitted from Hagar's distribution of food parcels. Each food parcel could fed a family of 8 for one month
With temperatures dropping to below freezing over Winter, Hagar provided warm blankets, clothing and children's shoes to vulnerable families (the majority of which are living in camps for Internally Displaced People – IDP). Approximately 7,752 people have benefitted from this winter support.
7 Child-friendly spaces were created across different IDP camps to provide education and recreation where children could continue to learn and play without fear and worry. 332 children, now have somewhere to receive a basic education, counselling support and have fun. Recently we heard that children were graduating one grade and moving to the next! Students who couldn't hold a pen before attending these child friendly spaces were moving from Grade 1 to 2
"In the previous government, I served in the Afghanistan local police, where I worked for 16 years. One day while on duty, I was hit by a mortar and lost both of my legs. Luckily after that I received a pension for a while, but when the government suddenly collapsed, I lost my pension. Now… we find ourselves in a very bad situation. My children are too young to work and I am disabled. I was forced to start begging to support my family. At this sensitive time when most of Afghanis are facing difficulties and are unable to meet their daily needs, Hagar's assistance is truly appreciated. We are very grateful to Hagar…"
Lal Gul, recipient of Hagar food hamper
Phase Two: Long Term Development (started in April 2022)
We want to make sure that in the long-term, the people of Afghanistan have the ability to earn an income and provide for themselves. We want to take the next steps towards seeing the precious people of Afghanistan living lives where they thrive and are not reliant on temporary emergency aid. Our heart is to transition from emergency response to long-term development.
Going forward, the Hagar Afghanistan team are hoping to implement new projects to help our existing beneficiaries transition into independence:
Poverty Reduction and Livelihood Project: The new livelihood programme will enable families to start earning an income of at least $100 USD a month, that is sufficient to provide basic food for a family of 8, and cover some energy and clothing needs. This will be achieved by organizing the beneficiaries into business cooperatives, establishing cash for work programmes and helping them start small businesses. The first of Hagar's Cash for Work programme started in May. 130 women have begun training at a carpet weaving factory after Hagar signed a contract with the business owner. After 6 months of training, these women will be offered a permanent job and will consequently have the ability to earn an income and support their families
An increase in the number of Child Friendly Spaces: We have seen how our 7 Child-Friendly Spaces have provided not just safety and protection for displaced and at-risk children in the past months but also the opportunity to receive a basic education. The Hagar team are desperate to set up more of these safe spaces in camps for the displaced due to the overwhelming numbers. The Hagar team are also deeply saddened by the number of children that they see on the streets begging for money or food to support their families. These children are at risk of life-long illiteracy and consequent poverty but the immediate needs of their families must be met. Hagar's heart is to also set up drop-in centres for street children in the coming months in addition to the spaces set up in camps. Children currently roaming the streets begging will be targeted and encouraged to attend these drop in centres where they will receive a basic education and a small food packet to take home to replace what they would have made begging.
Hagar is one of the only NGO's on the ground in Afghanistan. Would you join us in helping the vulnerable and building a sustainable future for Afghanistan?